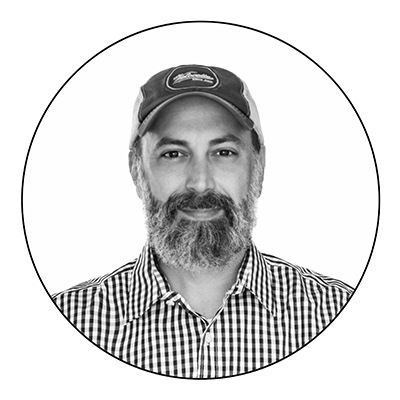 Hi, I'm Jeff Glotzl and I'm a bit of a creative anomaly. But in a good way for your complex imagery needs. 
In 2005 I launched my Richmond, Virginia-based firm GLOTZL, to deliver a trio of imagery services from one source: retouching, CGI and photography.  I tailor and blend these skill sets for each project to meet your specific needs, and as a result I can be as big a part of a project as you like.
I graduated from The New England School of Photography in Boston and have worn many hats on the production and post production side of commercial image making ever since.  
My practical knowledge of lenses and lighting techniques informs my retouching and illustration work and I collaborate with award winning photographers, art directors, and designers to elevate good images to great, or create them from scratch.  
I help creative teams plan how various pieces of a custom image should be shot or acquired, and then assemble them into a composite master image in a realistic and cost effective way. 
Years in production has given me a deep appreciation for adhering to a budget and being the guy who delivers on time. I run a small shop and you'll work directly with me, so nothing gets lost in translation. 
Please contact me to discuss your upcoming project or current emergency.