Science Museum of Virginia • Question your world
Photo-illustration of a young boy lifting an ocean wave, created for the Science Museum of Virginia's 'Question your World' campaign. Photographers John Henley (landscape) and Todd Wright (boy). Art Director: Shari Hindman. Agency: Siddall.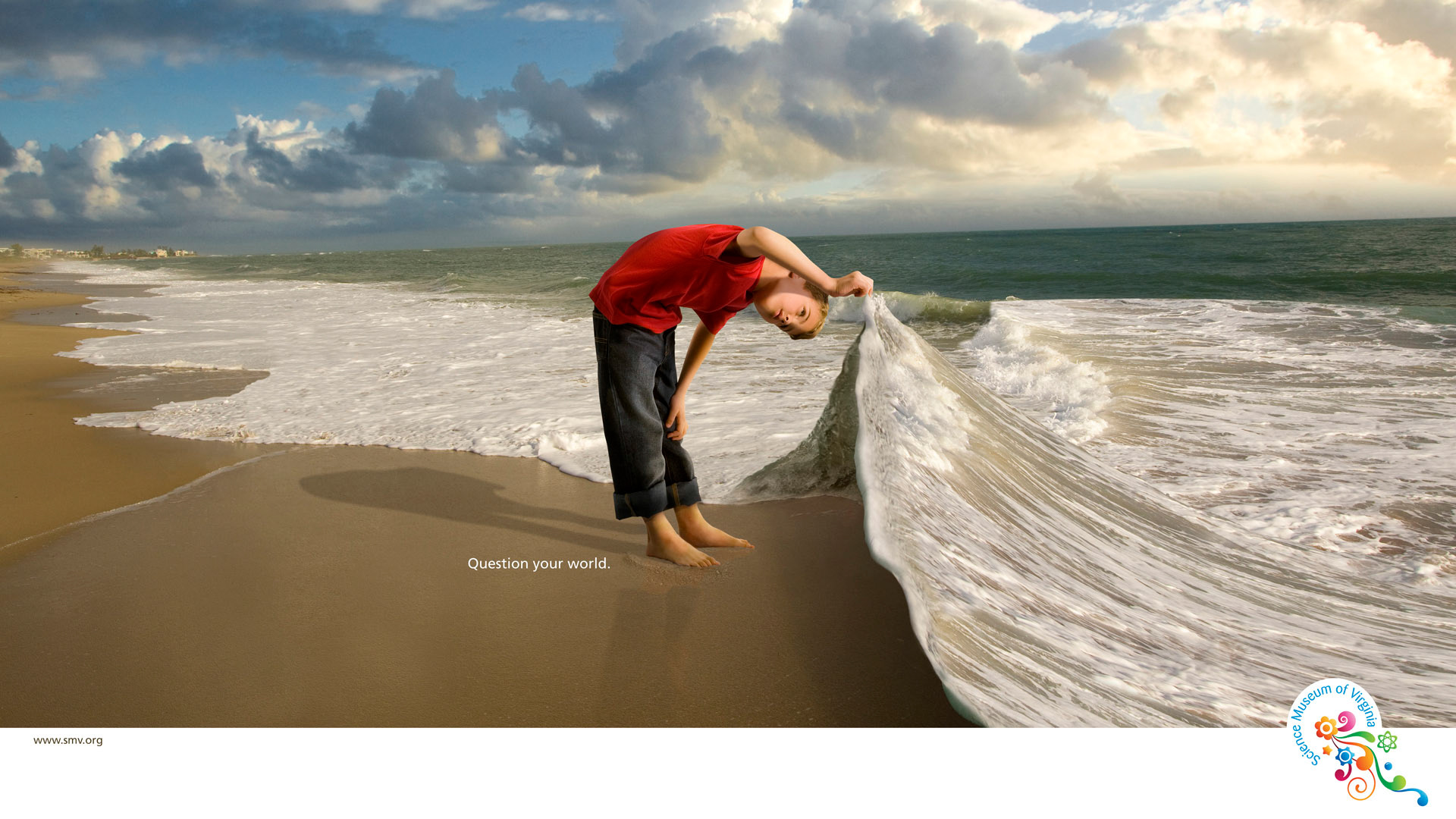 The video below is a roundtable discussion hosted by our local ASMP chapter where the art director Shari Hindman, John Henley (one of the two photographers) and myself discuss the planning and execution of this project.